Jun 01 - Jun 03 2018
Fibre Potpourri
Aug 18 2018
2018 Fleece to Shawl Competition
Aug 25 - Aug 26 2018
Eco Dyeing Workshop
View All Events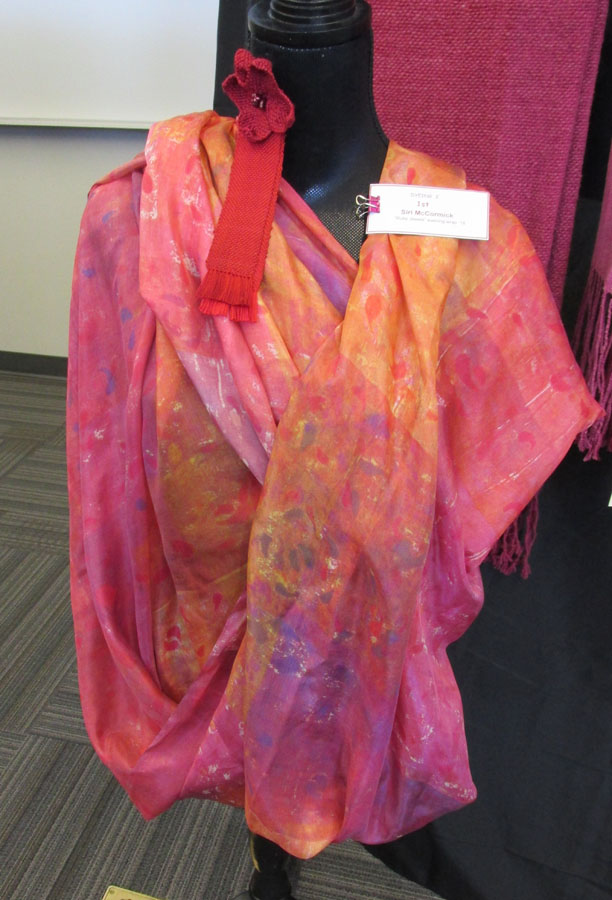 Join an enthusiastic, supportive circle. Be part of, and participate in, an exciting network of fibre artisans. Work with the HWSDA to meet their objectives.
"To foster and promote the development of fine craft in the Province of Alberta for both amateur and professional craftspeople."
(left: "Ruby Jewels" by Siri McCormick, shown at the Juried Show for the HWSDA 2016 Conference). First in Dyeing.
Implicit in this objective is an active involvement in government, social, economic and educational issues as they affect the Arts in Alberta, and to distribute information on available scholarships, material sources, exhibitions, shows and workshops to all interested parties.
In the early seventies there existed in Alberta a number of local weaving, spinning and dyeing guilds. Their members expressed an interest in forming a provincial organization. Representations were made to the Alberta government and the Certificate of Registration was received from the Companies Branch on November 14th, 1974. The first Annual General Meeting of the Hand Weavers, Spinners and Dyers of Alberta was held at Red Deer College on May 10th, 1975.
HWSDA has grown into one of Canada's most significant provincial fibre arts guilds. Members of HWSDA enjoy the following benefits: Annual Conference which includes a Juried Show, Fibre Fair, workshops, seminars and commercial marketplace: Library Loan Program, Master Weaver Program, Scholarships to Individuals, Financial Assistance to member groups and a quarterly newsletter, Running Threads.
Today, artists are using technology to create their art in the form of videos and online casino games such as you will find at CanadaCasino.ca.
Vision Statement:
"A community that supports, promotes, educates and inspires Fibre Arts."
Membership is open to any individual at a cost of $50. Guild memberships are available at a cost of $65 per year. The membership year runs from April 1 to March 31. Our spring conference celebrates the end of the year. Join us!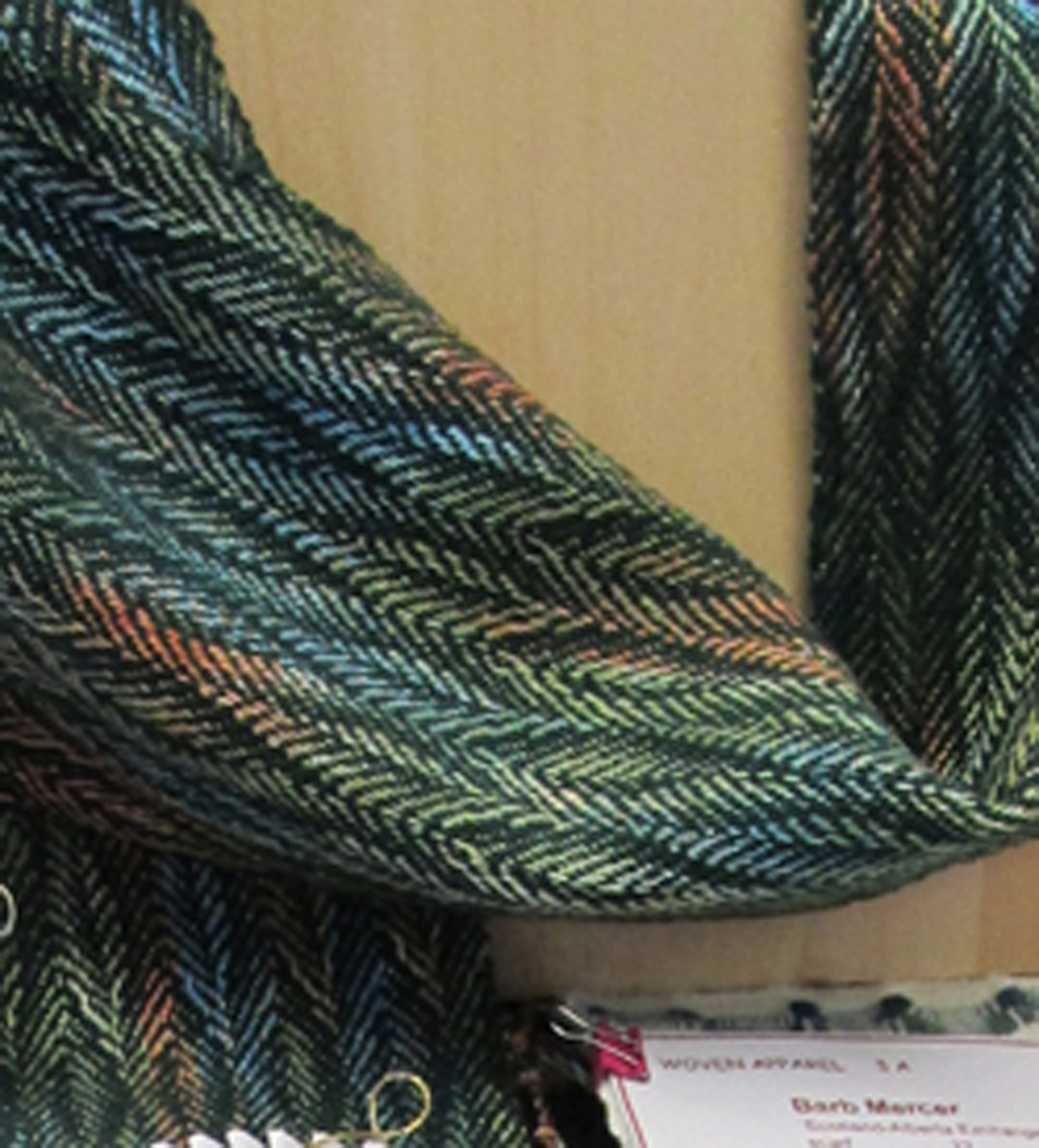 "Autumn Leaves" Scarf
Juried Show Conference 2016
Kathy Buse
Complex Weavers Award